So I've been doin' this self portrait thing...
It started out innocently enough...I was playing around with a new digi-cam that we got for Christmas. So I took a few picts of myself. And then, pretty much just became a total cam whore after that. I'll have to post some to bring you up to speed, but this one right here is from a week ago. It documents 1) the shirt I'm wearing that I made out of an old skirt (hard to explain...but I'll take a pic of the shirt so you can see what it looks like now) and 2) my hair, dried completely naturally, and sans shampoo (look at those Boticelli waves, oh my!!)...something a bunch of us are trying right now (a bunch of us being me and Sherri-Ann and whoever else we can indoctrinate with our anti-shampoo campaign). Ok, so here's a few more, just so you can see what I mean about the cam whore-ish-ness.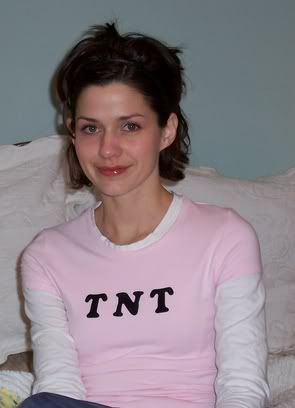 January '05 This is me in my "TNT" shirt that Candice gave me after she dreamed about me turning into a stick of dynamite.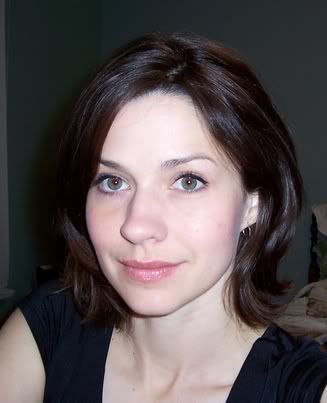 May '05 My hair is growing out and I'm not dying it anymore. The gray is showing although it's not noticable in this pic. Man my nose looks wonky this close up.
August '05 Again with the anti-shampoo campaign. That's right people, I said no shampoo. Behold the waves! So there you have a few. I'll post other's later, but I really should do other stuff today....really. Later, trust me.